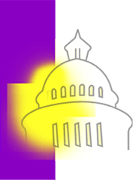 Thanks
Note: This site is now archived and no longer being updated. Please click here to reach the current site of Rosemary Stasek.
I am blessed with a group of amazing, talented, generous friends who are willing to take time out of their lives to help me with mine. Things got pretty busy as the campaign went on and I'm behind on updating this page. If you walked, phoned and generally were wonderful in the last few months - thanks from the bottom of my heart and I'll mention you all here soon.
Campaign Treasurer - Maria Viglionese
Graphic Designer - Consuelo Griego
Correspondence - Lauri Lerner
Databases - Brent Matheny
Website - Rosalyn McCambridge
Writers - Betsy Mooney, Pat Showalter
BBQ - Greg Perry
Equipment Loans - Dennis Reynolds
Wednesday Help - "Unofficially You"
Community Liaisons - Govind DeSale, Robert Duke, Marian Melendy
Early Endorsers - Supervisor Pete McHugh, DK Lu, Steve Chessin
Research - Diane Claerbout
And, as always,
Minister of Big Ideas - Jos Claerbout
We love you and miss you!